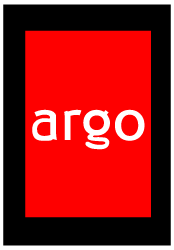 AOM8209
AOM 8209 OPERATION MICROSCOPES AOM8209
---
---
---
Optional Accessories:
Teaching tube
1/3" CCD camera
CCD adaptor
Beam Splitter and relevant cables
Features:
Zoom magnification for main microscope, three-steps magnification for assistant microscope.
Fine focusing for assistant microscope keeps the same clearness as main microscope.

Lens made of imported glass from Germany reduce the optical aberration.

All lens are multi-coated, mildewproof and anti-reflection.

X/Y movement and focusing are automatically centered.

Special motorized inclinations are suitable for special observation angle.

Special protection device for objective keeps the objective clean.

Independent electrical box has automatic diagnosis function , which is very convenient should repair be necessary.


Specifications:
Eyepiece magnification: 12.5X/18B.
Objective: 200mm.
Working distance: 170mm.
Magnification for main microscope: 4X-25X.
Magnification for assistant microscope: 6X10X16X.
Field´s diameter: 50mm, 9mm.
Adjustable dioptor: 5D.
Adjustable range for pupil distance: 50mm/75mm.
Illumination source: 12V/100W halogen lamp.
Illumination type: 6º+0º coaxial illumination and 26º oblique illumination.
Coaxial Illumination: 35000lx.
Oblique Illumination: 30000lx.
Arm´s reaching range: 1230mm.
Adjustable vertical range: 880mm~1420mm.
Fine focusing speed and range: 2mm/s//50mm.
Speed and range for X/Y: 2mm/s//50mm,50mm.
Voltage: AC220V, 10%/50Hz, 1Hz, AC110V, 10%/60Hz, 1Hz.
Power: 170VA.
Fuse: AC250V T3.15A AC125V T6.3A.
Electrical safety standard conforms to Standard IEC 601-1.Class1Type B.
Total Weight: 43kg.
---
---