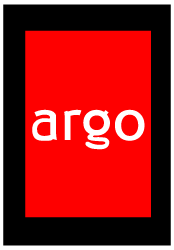 AOM8208
AOM 8208-OPERATION MICROSCOPES AOM8208
---
---
---
Optional accessories:
1/2" or 1/4" CCD camera
CCD adaptor
Beam Splitter and relevant cables
straight binocular tube
universal structure( for ENT)
five objectives: f175mm, f250mm, f300mm, f350mm, f400mm(12.5X eyepiece), 10X eyepiece.
Desktop parts (holding bracket, column)
portable package (including three canvas bags and a buggy) at customer´s option.
Features:
Magnification adjustable to best suit for different operation
The coaxial illumination to offer the best image of either anterior chamber or posterior chamber
Foot control for automatic focus, and the maximum focusing range is 30mm
Built-in spare bulb makes the bulb change more quickly
The microscope is portable and the height can be flexible adjusted. The total weight is only 33kg.
Specifications:
Focus of objective lens: F200(175, 250, 300, 350, 400)mm
Magnification of eyepiece: 12.5X/18B
Visual angle of eyepiece: 45º, 90º (f200)
Magnification (f200): 5.3X, 8X, 12X (f200)
Diameter of visual field(f200): 38, 25, 17(mm)
Illumination: 6º+0º coaxial illumination
Light source: 12V/100W halogen lamp
Illumination control: continuously adjustable
Lux on objective plane. 30,000Lx; range and speed of focusing: 30mm, 2mm/s
Ophthalmology operation microscope objective focus:200mm
oblique binocular scope
60+00 coaxial illumination ensuring the best red spectrum reflection
Optional table/hanging fixation
hand/foot control
standardized column and arm
XYZ control system.
---
---